"Cumulus clouds formed heavily in the south, like huge wool packs
heaped up in picturesque disorder. Under the influence of the breezes
they merged together, growing darker, forming a single menacing mass.
The raft lay motionless in the sluggish, waveless sea.

And in silence, they waited for the storm ....."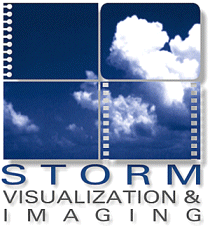 Copyright © 2023 Storm Visualization & Imaging, Inc. All rights reserved.
P.O. Box 31137 8-2929 St. Johns St. Port Moody, B.C. V3H 4T4 Canada

Quote from Jules Verne's Journey to the Centre of the Earth